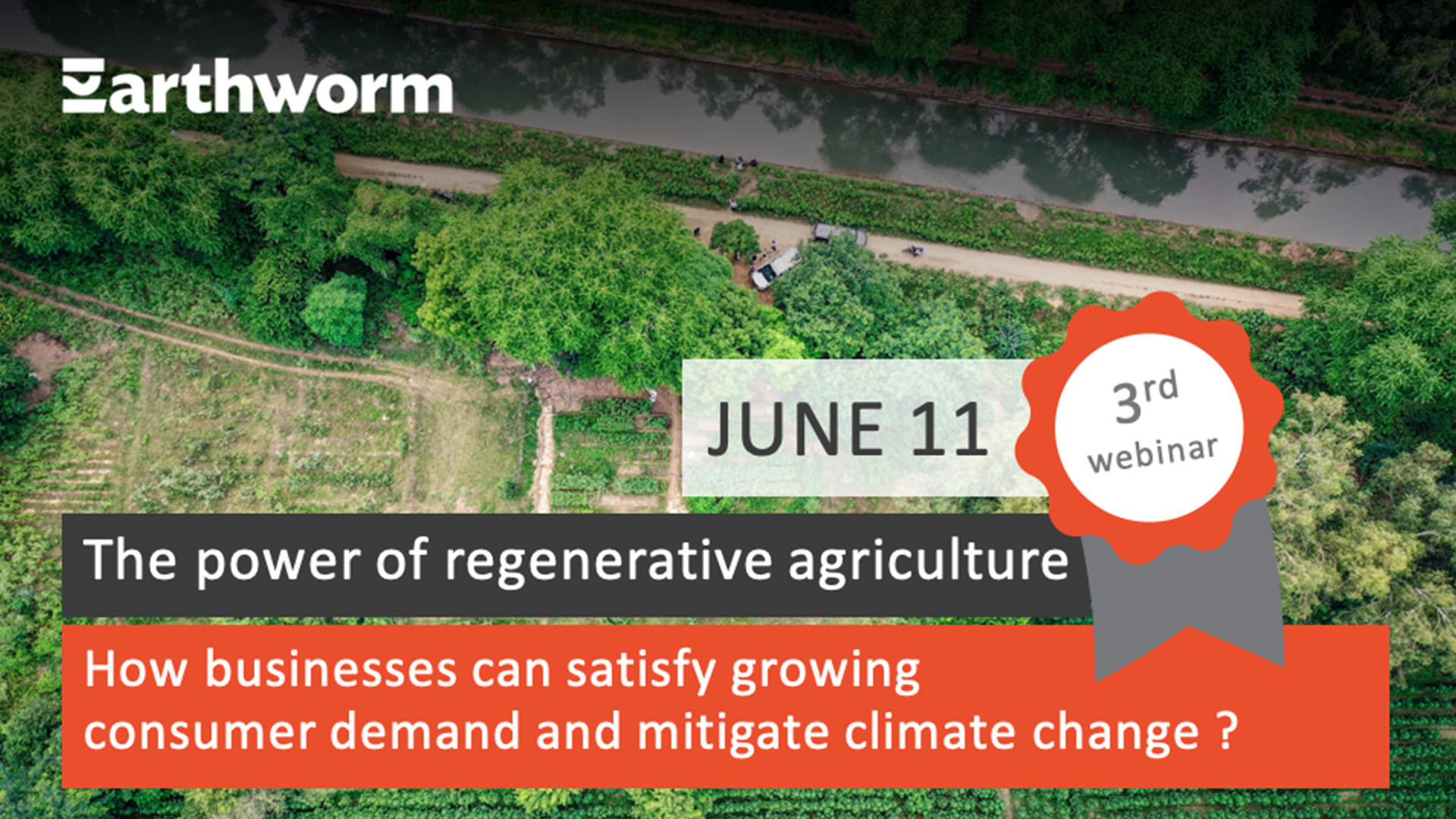 2 décembre 2020
Webinar Earthworm Foundation – the power of regenerative agriculture: how businesses can satisfy growing consumer demand and mitigate climate change?
Supply chains have been at the center of the climate change debate, with short-term climate shocks and long-term climate change threatening to cause disruption to food security. Agri-food systems that transition towards the regeneration of our ecosystems will have the potential to meet growing consumer demand while mitigating climate change.
Earthworm Foundation has been driving its regenerative agricultural initiative with leading businesses in key ecosystems, helping them switch to a model that is critical to addressing climate change and other environmental challenges. This webinar looks at how living soil and regenerative practices can bolster the future of the food business.
The webinar provides an excellent opportunity for experts from different backgrounds to gather knowledge and reflect on common issues and potential solutions with regard to future food production.
Speakers:
-Pascal Boivin, Professor of Soil Sciences and Agronomist, HEPIA, University of Applied Sciences of Western Switzerland
-Bastien Sachet, CEO, Earthworm Foundation
-Yann Vuillerod, Global Responsible Sourcing, Nestlé
-Karima Essabbak, CSR Director (Europe Africa Middle East), McCain
-Melchior de Muralt, Managing Partner, PPT, Cadmos Engagement Fund
Moderator:
-Julien Troussier, Earthworm Foundation