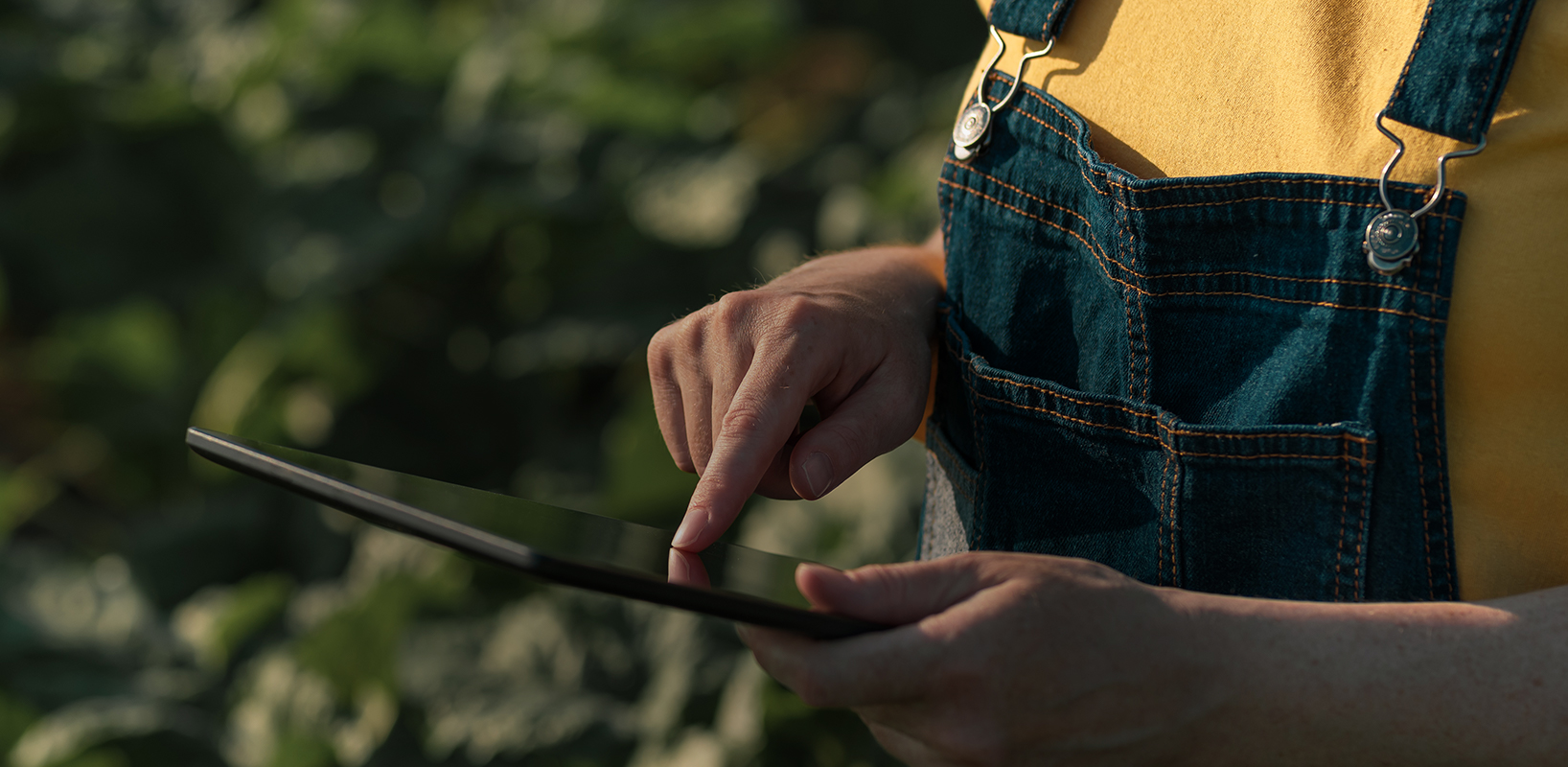 TOOLS FOR FARMERS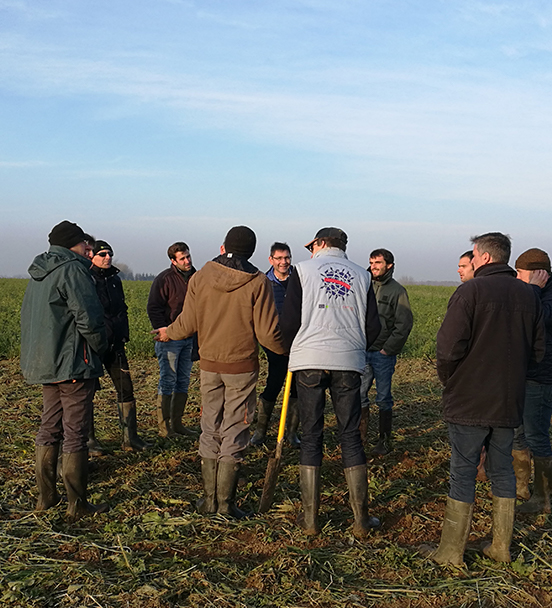 Support farmers in understanding and implementing regenerative agriculture
Living Soils teams work in partnership with experts in agronomy/ecology/regenerative agriculture and with technicians from diverse organisations such as cooperatives, traders, chambers of agriculture and local associations to provide the necessary support for farmers during the transitions towards regenerative agriculture. Support ranges from trainings, field visits, prototyping to participative practice design and experimental field trials.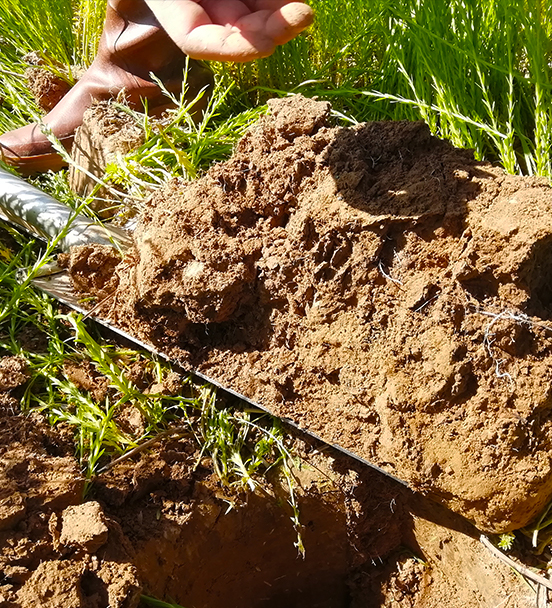 Measure and act
Measurement is fundamental to be able to improve performance. Through simple diagnostic tools and decision making tools the transition will be accompanied in the following areas:
Agronomy: with the help of scientists and farmers we have developed simple tests for soil structure and fertility assessing the physical, chemical and biological characteristics of soils to track quality changes and carbon levels.
Economy: the objective is to follow changes in economic indicators to analyse the impact of risks taken and the resilience of the farming operation.
The tools are adapted to the local agronomic context. Each farm is unique with an individual set of characteristics which the tools take into account for.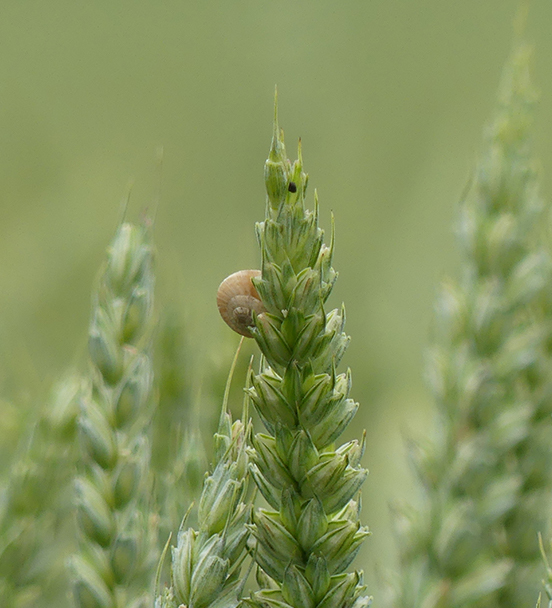 Incentivise farmers to undertake the transition by adapted purchasing policies in supply chains and by payments for ecosystem services(carbon, water, biodiversity)
We co-create solutions to finance the transition to regenerative agriculture by :
Setting up transformative projects from farm to fork, together with actors of the landscape to design supply chain innovation for a more equitable distribution of economic value in support of farmers' transition efforts.
Creating financial tools to ensure payment to farmers for generated ecosystem services and societal benefits.
TECHNICAL PARTNERS
Scientific and technical partners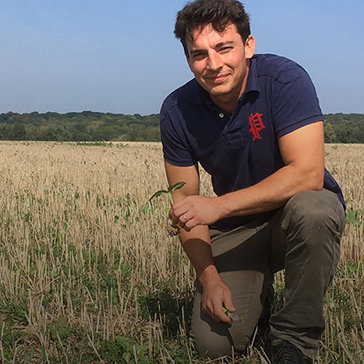 Paul Robert
Agricultural engineer, founder of Novalis Terra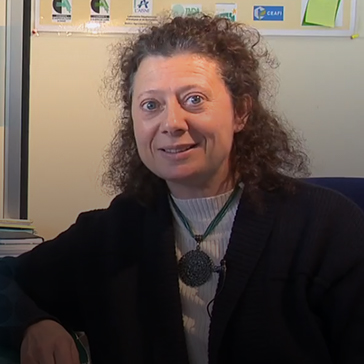 Annie Duparque
Soils and Agrosystem officer at Agro-Transfert Ressources et Territoires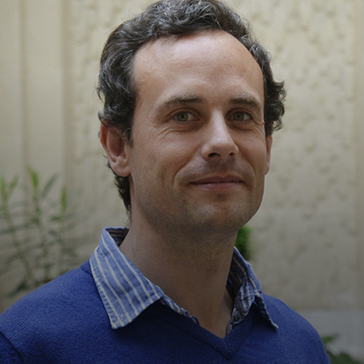 Matthieu Archambaud
Author and editor of the journal TCS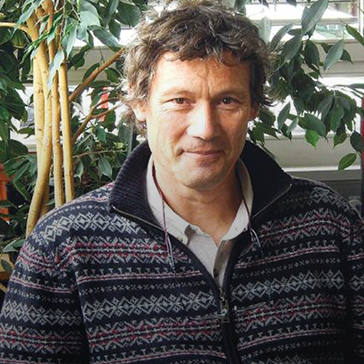 Pascal Boivin
Agricultural engineer, soil scientist, professor at Geneva School of Engineering, Architecture and Landscape (HEPIA)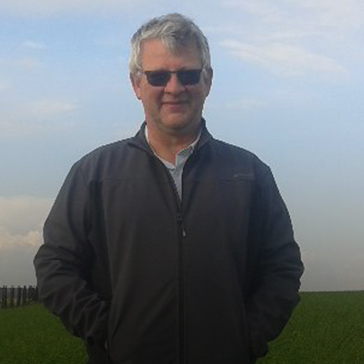 Marc Lefebvre
President of APAD 62
Our Scientific Committee is fundamental to identifying solutions. It coordinates the scientific aspects of our work and disseminates results among the scientific community. It defines what we understand under living soils, determines the associated indicators and the validates scientific solidity of methods applied on the field. The committee defines the soil carbon measurement methodology to track the impact of regenerative agriculture practices.
Scientific and technical partners
Living Soils relies on a group of scientific and technical partners to deliver high quality work.